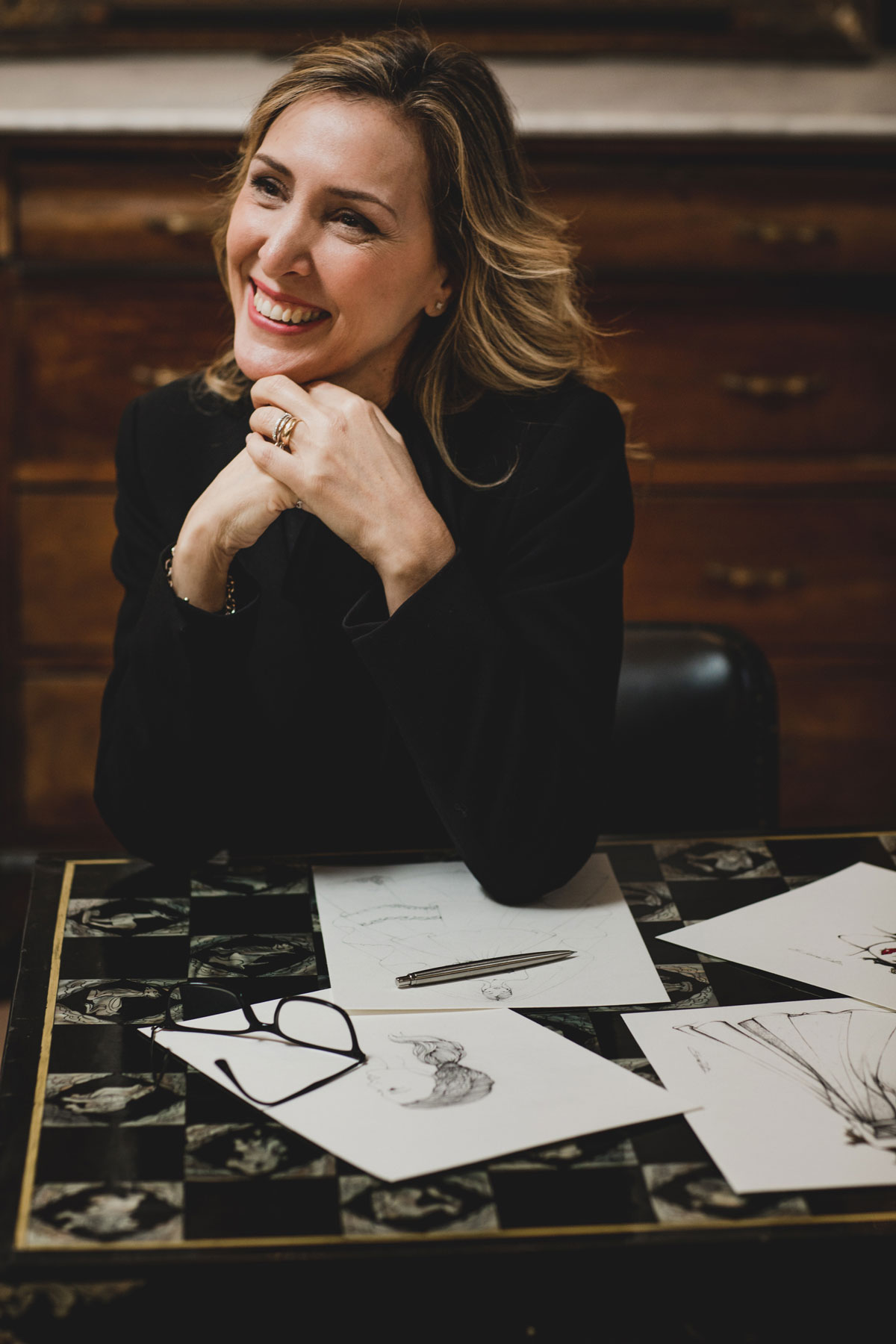 Born in New York but living in Rome by choice, after a degree in Fashion and Design, Elaine Di Biase started working for her family business, specialized in sportswear. However, designing wedding dresses has always been her real passion; in fact she has been working with an important internationally known Italian brand for more than 25 years.
Her creations, designed carefully with a particular attention to the most smallest detail, vary from a classical style to a less conventional and minimal one. They are the result of a careful research, study and constant attention to every woman's unique physical peculiarities and personality.
Confident that 'the accessory sometimes makes the difference', Elaine Di Biase has created exclusive accessories for brides and special events, using delicate French laces, soft Italian silk and precious embroideries made by high-level specialises artisans. The different accessories can be personalised, to make the final look elegant and refined. 100% made in Italy.